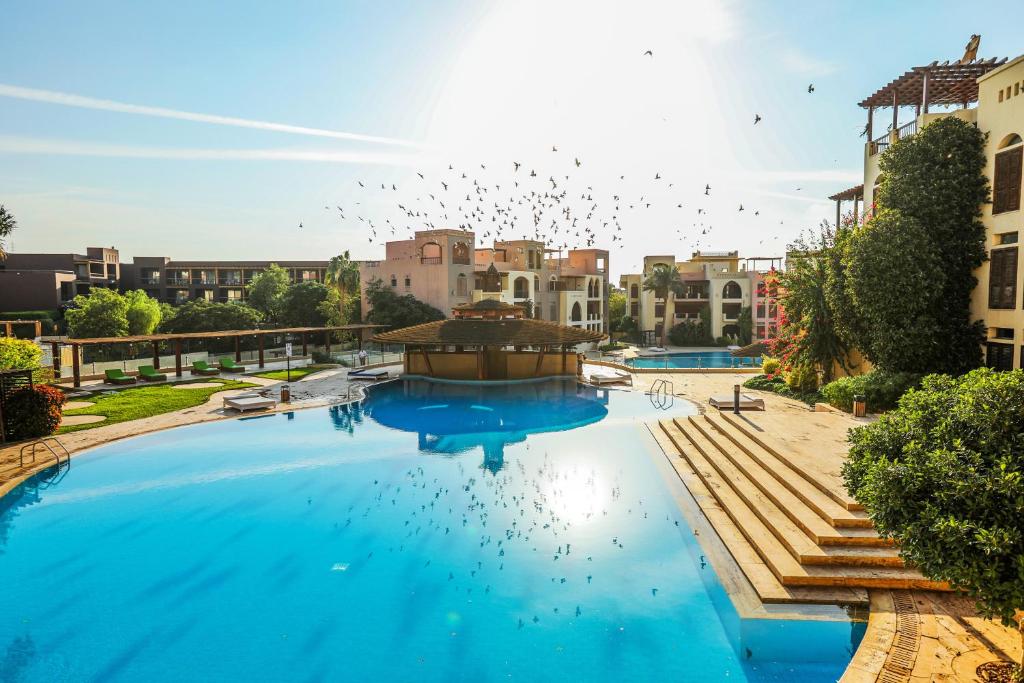 Only 14 Kilometers south of Aqaba, Jordan, Tala Bay is considered Jordan's first venture into exclusive tourism on the Red Sea Coast becoming the first fully integrated beach community in Jordan since 2005.
Located in the Aqaba Special Economic Zone, Tala Bay covers 2.6 million square meters of land, stretching along two kilometers of beach front and over looking the breathtaking views of the Gulf of Aqaba.
With only 250,000 Square meters developed, Tala Bay is currently the only operational fully integrated exclusive beach town in Aqaba with a potential expansion currently planned and underway.
About the Developer: Jordan Projects for Tourism Development
Faced with the reality of Jordan's urgent need to support its tourism sector and envisioning the great potential of the Gulf of Aqaba, Jordan Projects for Tourism Development rose to the challenge of transforming the image of Aqaba from merely a free economic zone to the ultimate seaside destination.
With a vision of creating the ideal combination of contemporary luxury and natural indulgence, JPTD introduced Tala Bay, Jordan's first fully integrated town on the Red Sea completed with world class hotels, a state of the art Marina, luxury real estate properties and supporting infrastructure.
Jordan Projects for Tourism Development became a publicly listed company on the Amman Stock Exchange in 2003, and through out the years has remained true to its vision and obligations as one of the leading developers in Jordan.
 
29.411024173219, 34.980455828999